The main hall will accommodate 100-150 people, 85-90 comfortably.
The rental will include tables and chairs. There are 4 washrooms.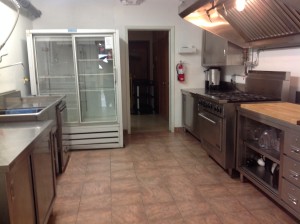 Kitchen is fully equipped with dishes, silverware, glasses and cooking equipment.There are coffee urns available and a tea kettle. It has a garland gas stove, large fridge, microwave and dishwasher.
There is a fully stocked bar available and we provide the bartender(s) and the liquor license.
Rental Rates-
Hall. Monday-Thursday. $100 +HST
Friday, Saturday & Sunday. $175 + HST
Hourly rate. $50 + HST
Kitchen. $100 + HST
Bar with bartender. $100 + HST
Tablecloths. $5 each + HST
A deposit of 50% is due on rental with balance due on day of the event.
Terms and conditions:
1. Must have PAL ( Party Alcohol Liability) insurance with Alliston Lions Club as "additional Insured" Visit palcanada.com for application.
2. The hall shall be left in the same condition after the event, as it was prior. Any and all damages shall be charged to the Group/ Individual named on the rental form.
3. Smoking and lit candles are not permitted in the building.
4. If the bar is requested, the Alliston Lions Club will provide the bartender. NO other individuals are allowed to serve alcohol. No outside liquor/ beer is permitted in the building or on the property.
5. If the bar is used, all alcoholic beverages shall remain inside the building.Absolutely NO ALCOHOL outside the hall. Failure to comply will result in IMMEDIATE TERMINATION of the event.
6. 21 day notice of cancellation is required, failure to do so will result in the forfeiture of deposit.
7. Any dispute over any item arises, the decision of the Alliston Lions Building Management Committee shall be final and binding.
FOR FURTHER INFORMATION OR TO MAKE A RESERVATION CALL 705-435-4012 OR FILL OUT THE FORM BELOW